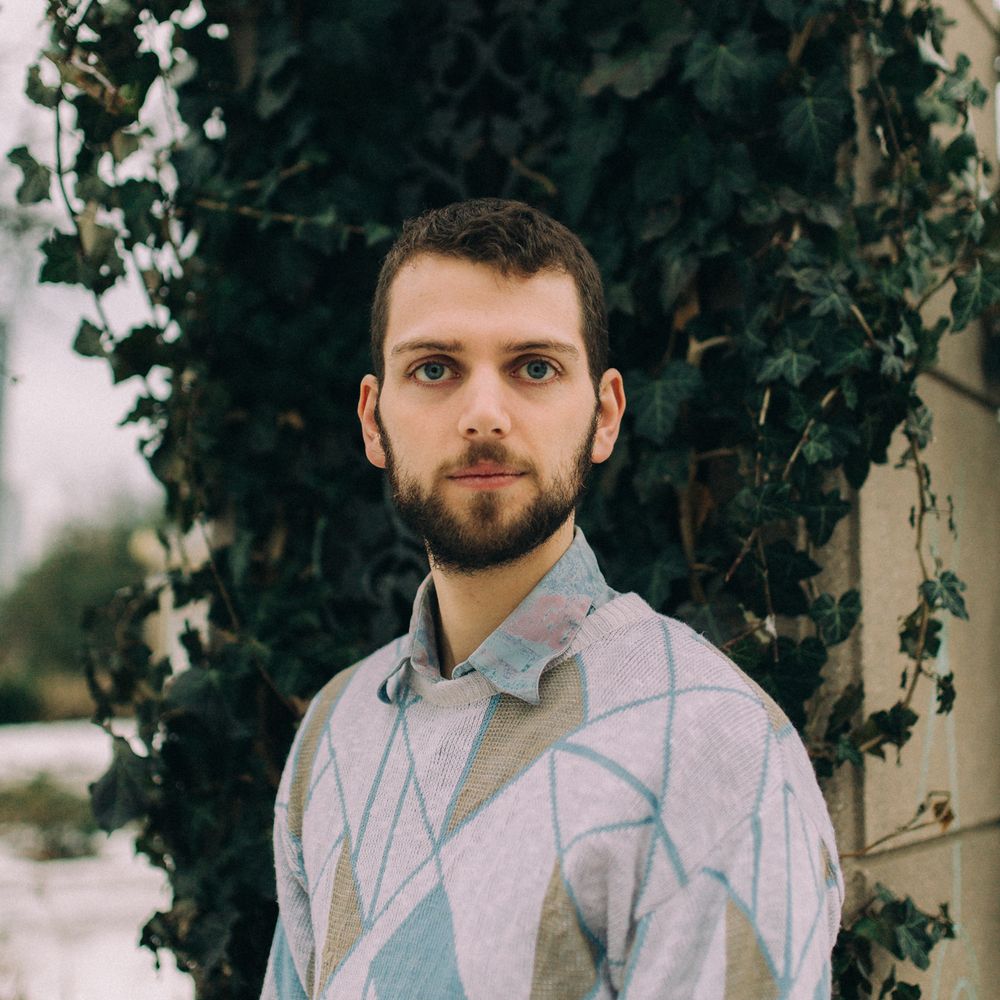 Unusual folk about usual feelings.
Samson Wrote is Sam Boer, a musician, writer, and educator born and raised on the traditional territory of the Mississaugas of the Credit First Nation (Guelph, Ontario). As both a singer-songwriter and as a multi-instrumentalist for several groups—including The Lifers and Run Coyote—Sam has performed at festivals across Canada including Hillside (Guelph, ON), Summerfolk (Owen Sound, ON), Mariposa (Orillia, ON), Blue Skies (Clarendon Station, ON) and Flourish (Fredericton, NB). Sam released his debut full-length album as Samson Wrote, Pigeon, in 2019. This collection of songs, which considered how familial upbringing affects the most intimate moments of life, was awarded an Ontario Arts Council grant, nominated for a Canadian Folk Music Award in the "Pushing the Boundaries" category, and praised by Exclaim! as "prolific and expansive." In spring 2021, Sam was selected by Otherwise Studios and Bumaroo Festival for their Co-Create Residency, through which he collaborated with oil painter Aimee Ruoff to create an animated video for the original song "Little Parts." Sam's most recent project, Ursa: A Folk Musical (co-created with composer/songwriter Jake Schindler), which was praised by The WholeNote for its "freshness, youthful energy, and experimental daring," premiered digitally as part of the Watershed Festival at Queen's University (May 2021) and received its full-length premiere as part of the Toronto Fringe's NextStage Festival (January-February 2022).
Believing that the creation and performance of art works is just one of the ways in which an artist contributes to the community, Sam has made a point of participating in all aspects of the folk music community. He has written music journalism for various Canadian publications; hosted an interview-based podcast through CFRU 93.3 FM called Lyrically Speaking; led music classes for young children as a certified Music Together instructor; provided project management support for Canadian acts like James Gordon, Moonfruits, Mike T. Kerr, and Katherine Fischer; filmed live videos for acts like JoJo Worthington, Tragedy Ann, and Annie Sumi; and, as part of the University of Guelph's Improvisation Institute, has helped produce two online, 24-hour international arts festivals during the pandemic: IF 2020 and IF 2021.